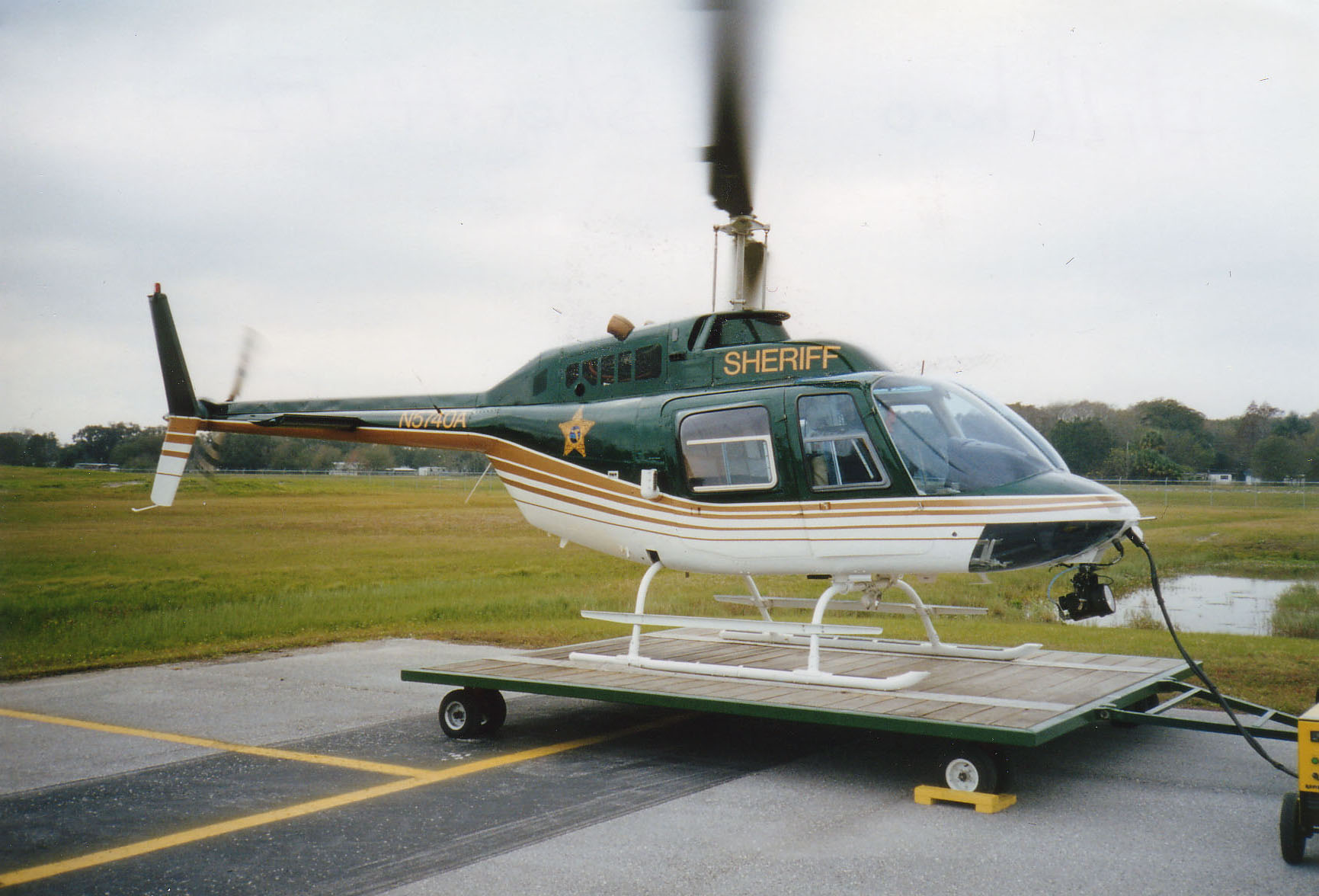 Submitted
Sept. 18, 2001, 11:28 p.m.
Last Updated
Sept. 3, 2019, 1:16 a.m.
Owner
Hillsboro County Sheriffs Office
Category
Law enforcement / police helicopters (U.S.)
Horizontal
Front quarter view
Interior/Exterior
Exterior view
Single/Multiple
Single aircraft shown
Static/Moving
Aircraft is not operating
Intrument Panel
Instrument panel not shown
Close-Up Detail
Entire helicopter shown
In/Out of Service
Yes, helicopter is still in service
Base Location
United States : Florida : Hillsboro County
Notes
The Hillsborough County Sheriff owns and operates one Bell Jet Ranger and three OH58 military versions of the Jet Ranger which are slightly longer than the 206 civilian version. <br>The OH58's are two "A" models and one "C" model. They also own a new Cessna 182 and are in the process of procuring other aircraft to add to the fleet.